Understanding STEM Courses in USA
4 min read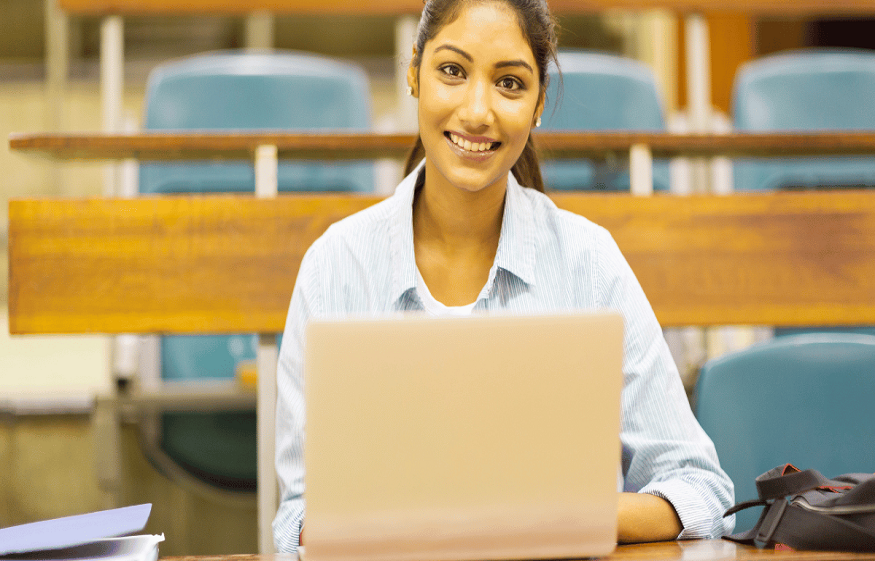 Many young Indians dream of pursuing a master's programme in the United States. America offers high-quality education, enhanced career prospects and a chance at a better standard of living. While considering your options, you may have come across the term STEM. STEM stands for Science, Technology, Engineering and Mathematics. STEM courses have gained immense popularity due to their focus on cutting-edge research, industry relevance, and lucrative career prospects.
Let's better understand these courses and why you should consider pursuing STEM courses in USA for international students.
STEM Courses in USA – Meaning and Importance
To begin, let's establish a clear understanding of STEM courses. STEM is an acronym for Science, Technology, Engineering, and Mathematics. These disciplines drive innovation, technological advancements, and economic growth. STEM courses focus on providing students with a strong foundation in these fields, equipping them with specialised knowledge, analytical skills, and problem-solving abilities necessary for professional success in diverse industries.
Benefits of Pursuing STEM Masters Courses in USA
Why should you consider pursuing STEM courses in the US? Let's better understand the benefits.
Academic Excellence
America is renowned for its world-class universities and research institutions that offer top-notch STEM programmes. Pursuing a STEM master's degree in the US provides access to cutting-edge research, advanced facilities, and renowned faculty, ensuring a high-quality education.
Research Opportunities
American universities prioritise research and provide ample opportunities for STEM students to engage in ground-breaking research projects. Collaborating with leading researchers and working with state-of-the-art facilities can significantly enhance students' knowledge and skills in their chosen fields.
Diverse Course Options
The US offers a wide range of STEM master's programmes, allowing students to choose from various specialisations and tailor their education to their specific interests.
Practical Learning Experiences
Many STEM programmes in the US emphasise hands-on learning and practical application of knowledge. Students often have access to internships, co-op programmes, and industry partnerships, providing valuable real-world experience that enhances their employability.
Career Opportunities
America has a thriving job market for STEM professionals, with a high demand for computer science, engineering, data science, and biotechnology graduates. Pursuing a STEM master's degree in the US can open up career opportunities in the country and internationally.
Networking and Collaboration
Studying in the US allows Indian students to connect and collaborate with peers and professionals from diverse backgrounds. Building a network of contacts can provide valuable opportunities for internships, research collaborations, and potential job placements in the future.
Immigration Options
The US offers post-graduation work authorisation through the Optional Practical Training (OPT) programme, allowing STEM graduates to work in the country for up to three years. It provides an opportunity to gain valuable work experience and potentially secure employment in the US.
What Is a STEM MBA in USA?
While STEM encompasses various disciplines, including engineering and sciences, an MBA with a STEM focus has gained significant popularity among students. Pursuing an MBA with a STEM concentration offers several advantages. Students gain specialised business knowledge combined with quantitative and analytical skills.
Top MBA STEM Courses in USA
Most students pursuing a STEM MBA select one of the following courses:
Computer Science
Data Science and Analytics
Artificial Intelligence and Machine Learning
Electrical Engineering
Biotechnology
Aerospace Engineering
Robotics
Civil Engineering
Environmental Science
Mathematics and Statistics
Best 1-Year STEM Courses in USA
Students pursuing 1-year STEM programmes can choose one of these top courses:
Data Science
Electrical Engineering
Computer Science
Biotechnology
Renewable Energy
Eligibility and Admission Requirements
To apply for STEM courses in the US, you must meet the eligibility criteria and fulfil the admission requirements of your chosen university. Students who want to pursue a STEM master's programme must meet the following eligibility requirements:
Have a bachelor's degree from a recognised university or college
Have an F-1 student visa
A minimum IELTS score of 6 or at least 90 on the TOEFL
Academic or professional letters of recommendation
GPA of at least 3.0 on a 4.0-scale
To gain admission, students must follow these steps:
Shortlist their preferred STEM universities and courses
Check the eligibility requirements and admission timeline
Complete the online admission form and pay the application fee
Submit the required documents to the university
Track the application status
Receive the offer of admission
Apply for the student visa
Financing Your STEM Programme in the US
Many young Indians hope to study in USA. However, the cost of pursuing a STEM course can deter these individuals. They put their study abroad dreams on the back burner until they can save up enough. Today, these individuals can opt for loans for students to get the funds required to pay for their tuition and living costs in America. An education loan for studying abroad helps aspiring students focus on academics instead of worrying about their finances. Students should do their research to find education-focused lenders who offer competitive interest rates to make the most of their experience.