promote and recognize the work of school staff.?
3 min read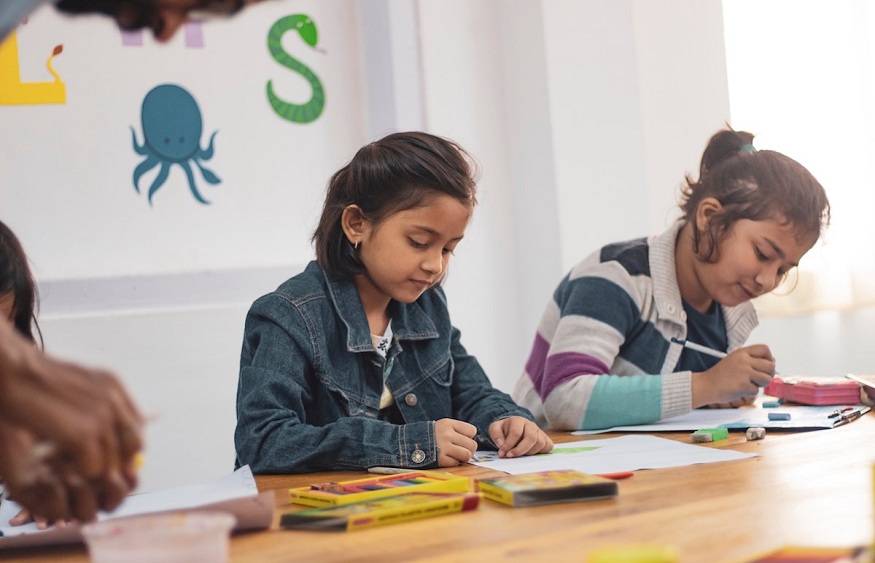 Press release – In order to reaffirm and publicly recognize the important role of the 221,477 school personnel in the mission of Québec schools, the Gouvernement du Québec will invest nearly $140 million over the next four years to recognize their contribution to the educational success of students. The Minister of Education, Jean-François Roberge, made the announcement today during the launch of the  Strategy to promote school personnel .
SIXTEEN ACTIONS TO ENSURE VALUATION
One of the strong actions of the Strategy consists of a  pilot project for class support in primary school. Class support resources will be deployed in 100 primary schools in Quebec from the start of the 2022 school year, i.e. two FTEs per establishment, which corresponds to two or more people per school. This pilot project will be an opportunity to promote the primary mission of the teaching staff, namely to teach, to use the skills and expertise of other resources within the school team and to promote collaboration between staff members. Classroom aides may support the teacher by performing non-teaching tasks. This action, which represents an investment of $21.3 million, will be monitored by a research team that will document the integration of classroom assistance in elementary school and identify its success factors.
School organizations will now have the means to match their ambitions to promote the recognition of school personnel since $43.6 million will be allocated to  support local recognition actions. school staff. Schools and training centers will have all the latitude they need to implement mobilizing promotion actions for the local community and school staff, create a lasting culture of collaboration in their environment and foster a caring work environment. More concretely, depending on their situation, educational organizations could, for example, create or improve, locally or regionally, a committee or a development plan for school staff, encourage partnerships with parents (by putting particularly for the benefit of parent participation organizations) and the business community or hire a development agent who would initiate, coordinate and disseminate various initiatives highlighting the school teams and the center teams.
Over the next four years, an amount of $18.9 million is also planned to  recognize the teaching staff who share their expertise by supervising students  in teacher training during their internships. This action aims to promote the participation of a greater number of associate teachers in the supervision of student teachers. In addition to having positive spinoffs for these teachers, this action will contribute favorably to the training of the next generation of teachers.
It should be noted that to develop this Strategy, which is broken down into 16 actions, the Ministère de l'Éducation held a broad consultative process with the actors of the network, in particular the unions, the professional orders as well as the professional associations, the disciplinary associations in teaching , parent committees, faculties of education and education researchers as well as Aboriginal partners.
QUOTE :
"Nothing is left to chance with this strategy. What we want is to recognize once again the immense contribution of school staff members, both to the success and overall development of our children and to our collective future. Everyone, from families to employers, has realized during the pandemic the importance of the role and the complexity of the work carried out by school staff. Our school teams have been strong and resilient. They have been important allies. But beyond the pandemic, school staff accompanies and supports our students day after day. It changes things in their lives. It is an immense and precious responsibility. Education is a government priority and over the past few years, we have taken concrete steps to demonstrate it. This promotion strategy is in line with our efforts to promote school staff after, among other things, the historic salary increases for teachers. Careers in education should be sought and respected. »v