Technovation Montreal announces the winning teams of its 8th edition
2 min read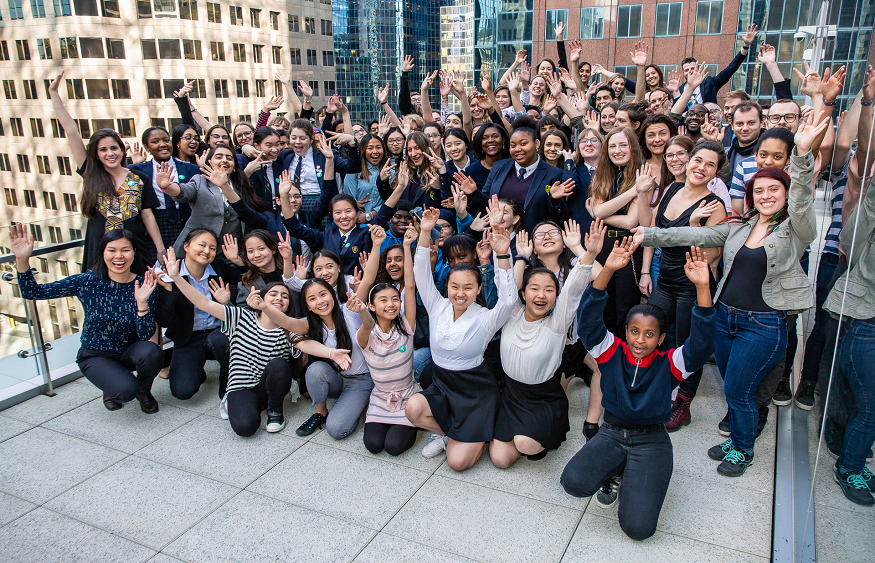 Press Release – On May 14, as part of the 8th edition of its annual competition , Technovation Montreal's Pitch Demo Day was held. The teenage girls presented their app and business plan addressing a problem in their community. Topics are important. A total of four prizes were awarded, in addition to the jury's favourite.
FIRST POSITIONS: KRAM AND ENIGMA TO FACILITATE SCHOOL MUTUAL AID
It was the Generation K team that took first place in the junior division. Their Kram app is a tool to monetize the effectiveness of the study in adolescents. Indeed, the young girls have noticed that since the pandemic, exchanges between students are mainly done on Instagram, which brings its share of distractions. Kram aims to be a platform promoting organization, concentration and mutual aid.
For the senior division, the Cola team with their Enigma application came in first place. Enigma is a platform for students to collaborate and ask each other questions about their school subjects, which will be organized by subject.
JURY FAVORITE: GET CHEESY TO COUNTER DOMESTIC VIOLENCE
The Hyacinth team (senior division), having received the jury's favourite, targeted domestic violence and harassment as a problem with its Get Cheesy app . Its interface seems to simply sell pizzas, but in reality, each pizza commands a different interaction: call the police, send its location to an emergency contact, create an incoming call, etc. It is therefore a discreet way to help denounce violence and get out of uncomfortable situations without having to explain.
A jury made up of technology professionals and entrepreneurs analyzed the teams' proposals. It is
Sam Bellamy, President and Founder,.Emmanuel Cameron, Co-Founder and Managing Director, Saad, Associate, Deep Technology Funds, BDC to support the next generation of women in the field of technology, the Caisse Desjardins of employees in telecommunications awarded scholarships worth $500 to four teams in the senior division!
 "I am proud to see the quality of the projects presented by the participants. By making girls aware, from a young age, of the importance of science and technology in the world of tomorrow and by exposing them to new concepts and ideas that promote the development of important qualities in terms of self-confidence, leadership and creativity, they will be further encouraged to make a choice of study and career related to the various trades in technology. says Stéphanie Jecrois, co-founder and general manager of Technovation Montréal.
TO SEE THE TEAMS IN ACTION:
Generation K Team: Pitch Kram – Demo KramTeam Cola: Pitch Enigma – Enigma Discover projects carried out by participants from previous cohorts of Technovation in the Spring 2022 magazine of École branchée: Girls who code to improve society .