Cinema at Your Fingertips: The 20 Best Movies-Related Websites
3 min read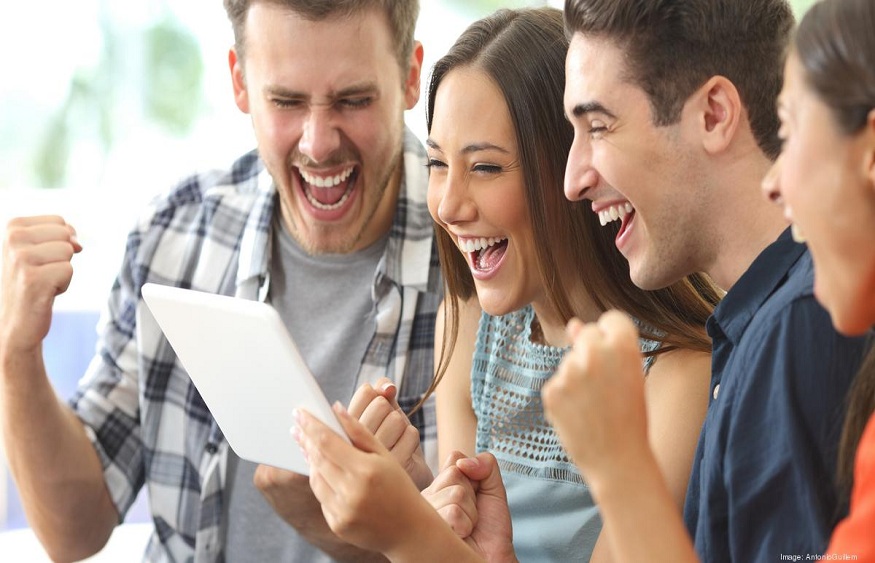 Movies have the power to transport us to different worlds, evoke emotions, and spark our imaginations. With the rise of the internet, exploring the world of cinema has become more accessible than ever. Whether you're a film buff, a casual moviegoer, or a budding filmmaker, these 20 websites offer a treasure trove of resources to satisfy your cinematic cravings. In this article, we'll delve into the best movies-related websites that cater to various interests within the realm of film.
1. IMDb: The Internet Movie Database
IMDb is the ultimate destination for movie enthusiasts. It provides a comprehensive database of films, TV shows, and industry professionals. Users can find information on cast, crew, trivia, reviews, and more.
2. Rotten Tomatoes: Reviews and Ratings
Rotten Tomatoes offers movie reviews and ratings aggregated from critics and audience members. It's a valuable resource for deciding which films to watch and for engaging in discussions about cinema.
Read more : How to Choose the Perfect Study Abroad Consultant
3. Letterboxd: Social Network for Film Lovers
Letterboxd combines social networking with film criticism. Users can rate and review movies, create lists, and follow others with similar interests in film.
4. Box Office Mojo: Financial Insights
Box Office Mojo is your go-to source for box office revenue statistics, release schedules, and financial insights into the film industry.
5. Metacritic: Aggregated Reviews and Ratings
Metacritic compiles reviews and ratings from critics, delivering a numerical score that helps users gauge the overall reception of a film or TV show.
6. RogerEbert.com: Ebert's Legacy
RogerEbert.com continues the legacy of renowned film critic Roger Ebert. The website features reviews, essays, and an extensive archive of Ebert's work.
7. AFI: American Film Institute
The American Film Institute (AFI) website is a repository of film history and education. It offers resources, archives, and news related to the American film industry.
8. Film School Rejects: Analysis and Critique
Film School Rejects is an online publication that provides analysis, critique, and features about films, TV shows, and the entertainment industry.
9. No Film School: Resources for Filmmakers
No Film School is a valuable resource for aspiring filmmakers. It offers articles, tutorials, and tips on the art and business of filmmaking.
1o. Screen Rant: Entertainment News and Lists
Screen Rant is a go-to source for entertainment news, lists, and feature articles, covering a wide array of topics within the world of film and TV.
11. IndieWire: Independent Film and TV Coverage
IndieWire specializes in independent film and TV coverage, providing news, reviews, and industry insights.
12. Empire Online: UK-Based Film News
Empire Online, a UK-based publication, offers news, reviews, and features related to films and the world of cinema.
13. Birth.Movies.Death: A Film Community
Birth.Movies.Death is an online community of film enthusiasts that offers articles, reviews, and discussions on movies and popular culture.
14. Collider: Film and TV News
Collider is a prominent source for film and TV news, featuring interviews, reviews, and exclusive content on entertainment industry developments.
15. The Criterion Collection: Celebrating Classic Cinema
The Criterion Collection website celebrates classic and contemporary cinema with a focus on exceptional home video releases of beloved films.
16. Film: Film News and Features
Film is an online publication that provides film news, reviews, interviews, and features for movie lovers and industry enthusiasts.
17. Taste of Cinema: Film Lists and Analysis
Taste of Cinema is dedicated to film lists, reviews, and in-depth analysis of movies, providing readers with intriguing perspectives on cinema.
18. MovieWeb: Movie News and Trailers
MovieWeb offers movie news, trailers, and exclusive content related to upcoming releases and industry happenings.
19. The Numbers: Film Industry Data
The Numbers is a resource for in-depth data and statistics related to the film industry, including box office performance and financial insights.
20. The Hollywood Reporter: Industry Insights
The Hollywood Reporter delivers industry insights, news, and coverage of the entertainment world, including film, television, and more.
In today's digital age, exploring the world of cinema has never been easier. These 20 movies-related websites cater to diverse interests within the realm of film, from critical reviews and ratings to in-depth analysis and filmmaking resources. Whether you're seeking information on the latest releases, classic films, or industry insights, these websites serve as your gateway to the ever-evolving world of cinema. Want to know more about movies? Try this.